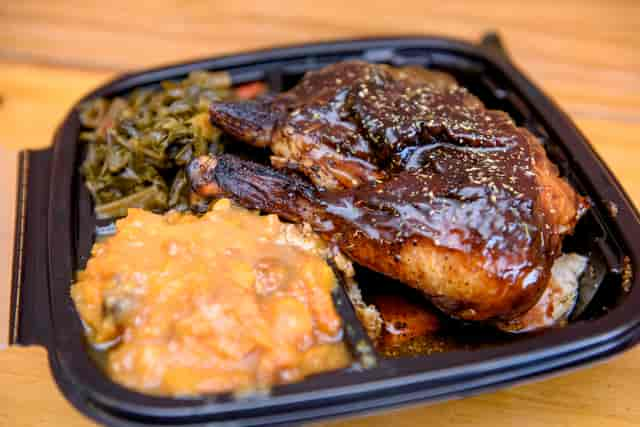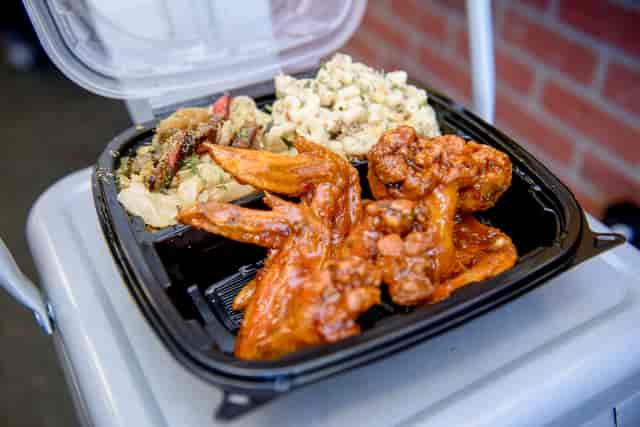 Shugar Shack
Soul food
Let us feed your mind, heart and soul.
We love soul food! The tradition of soul food is one that represents family, community, love, strength and the deep rooted ties that have brought so many communities together. Our mission is to extend the love of food and flavors. Shugar Shack Soulfood is a place where people can celebrate bonds and reminisce on old memories while create new ones over #flavasmacked food.
Our Specialties
We specialize in Fried Chicken. From the first ingredient, to the right combination of unique seasonings, to the final dip in our house seasoned flour, we obsess over every detail. We love good fried chicken! We pay attention to the development of flavors in every single dish. We want to MAKE SURE YOU'RE FLAVASMACKED!
We Hustle
We work hard to ensure that every customer we serve experiences the love and care that we put into every dish. We keep a fun and loving relationship with all our staff so that it reflects in every dish. We don't just talk about community we create one in our work place. We've built it into our business model, so we can obsess about the flavor details of every dish.

We strive to build excellent teams in any community we are in! The main goal is to hire locally from the communities where we operate. We provide our workers with a competitive wage and flexible hours. We believe if we take care of our employees, they will take care of you.
Glenolden
45 North Chester Pike
Glenolden, PA 19036

Hours
Wednesday - Thursday:
2:00 pm - 9:00 pm
Friday:
2:00 pm - 10:00 pm
Saturday:
10:00 am - 1:00 pm
Brunch menu only 10am until 1 p.m / Last phone order 9:30p.m
Sunday:
10:00 am - 1:00 pm
Brunch menu only 10am until 1 p.m / Last phone order 6:30p.m